HONEYBUD WEEDWHACKER's
marijuana poetry
"POOF!",GONE IN A GOOD HIT

"Please appease and follow the rules please!
If you do not follow them, we will CONDEMN! and PUNISH!
No one can break us, for we are the JUST(?)! The Righteous!"

"Ah no! I disagree," says the Wise Weed Man
to the authority.

You are not wise for you have no red eyes, your skies--not
especially blue 'cause no one taught you

Do not condmen me for what you are not brave enough to do!
Your comprehension is in dire need
to be opened with my stash of cystalized weed!"

"Sir, you are speaking silly nonsense, please stand attent
whilst I commence to arrest you!," authoritively the authority
authorized.

Calmly Wise Weed Man did stand while the authority
bound his hands....
BUT THEN! in a puff of toke smoke, Wise Weed Man was an
invisible joke.
When the smoke cleared, the authority was all stoned
and weird and Wise Weed Man was no where to be found!

Written by Diane Fornbacher

4-18-96
1998
"Don't make MOJO come back and kick some ass--
THINK fer yerself DAMMIT!"
AGE & SMOKIN'
I don't wanna go...
I don't wanna grow..
The the age of thirty!
What will become of me
When I become thirty?-
Will I lose my spritely ways,
And stop smokin' for days & days?
I don't wanna lose a buzz
When I grow older 'cause
I'm a day before thirty!
1998
written 4-18-96
PROTEST
They say
GET A JOB
and my arms hurt from this sign--
LAND OF THE FREE?
Driving past,
THEY spit on me
shake their heads
thumbs down
grimace.....
What is the American Dream
but an unattainable vapor,
pipe dream at best...?
Hiding away in our own corner--
invading our own privacy?
America, oh America--I once
believed
in you....
And here I stand today in your
defense...
1998
The Confiscation Prayer (
dedicated to all those who shared my first bust ever)
Oh, Mother Earth, I bury your treasure on your mountainside
For those who do not understand your herbal magic
Have come to crucify, convict, & confiscate the small amounts
of happiness that I own.
When....
I am under your spell, Mother Earth, I hurt no one!
I inhale your love, I exhale my pains, my angers...
Authorities come for me, robbers and rapists run wild!
Authorities throw me down, then criminals through down innocent people!
I am thrown to the ground in ignorance by criminal authority.
So Mother Earth, protect my wares on your mountainside
And protect those in dilemma's similar to mine,
For the ignorant know not and care not what they do....

written by Diane Fornbacher
2 months before her first arrest
while a freshman @ :
PENN STATE UNIVERSITY
Altoona branch
2-21-96
Untitled
Yea though I walk
through the valley of ignorance,
I shall fear no evil...
Instead, I will march with my head high
and being high,
I shall join forces with those who are
sick of all this talk about a bad thing.
This herb is not even close to the
hypocrisy that worships the almighty and
man-made dollar.
Yes Mr. Suited Slut, you will whore
no more on my rights to pursue my happiness
WHEN
I
LIGHT
THIS
PHAT
DOOOOOOOBIE.
Do u write pot poetry? Please email siamgemini@hotmail.com
if you'd like to share your poetry and/or post it here!
THANKS 4 STOPPING BY!
More poetry to come in the near future!
below is me--SAY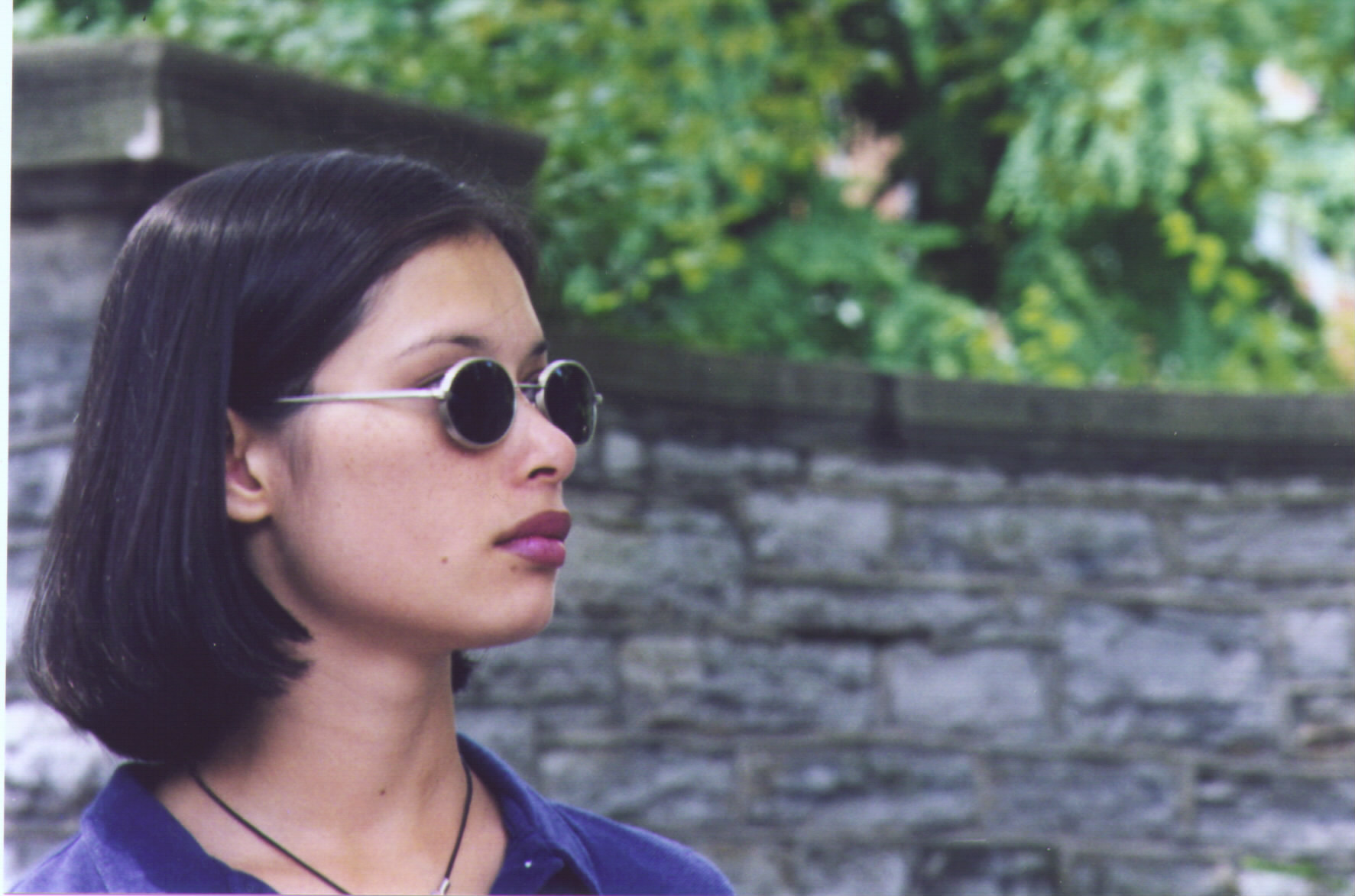 This has been a public pot message from
a VERY VERY concerned
citizen of this world!
Please take a moment of silence for the 90's woman
who united the world in sorrow and surprise.
Whether you understand this important humanitarian or not,
it is rare to find this world sharing the same feelings,
esp. all at one unified time.
...thank you...
.
And for Mother Teresa whose
lifelong dedication to humanity
deserves the highest of our
respect.
(OH YUMMY!)

Email Honeybuds @:
siamgemini@hotmail.com
*All poetry on this page is
. Please ask permission to reprint.
No fees , just want to see whose interested in
my work, that's all!
---
"If ye value wealth greater than liberty, the tranquility of servitude better than the animating contest for freedom, go home and leave us in peace. We seek not your council nor your arms. Crouch down and lick the hand that feeds you and may posterity forget ye were our countrymen." --Samuel Adams. 1722-1803.